Consulting the community on how to respond to COVID-19 in India
Caritas India recognised the value of community input in shaping their crisis response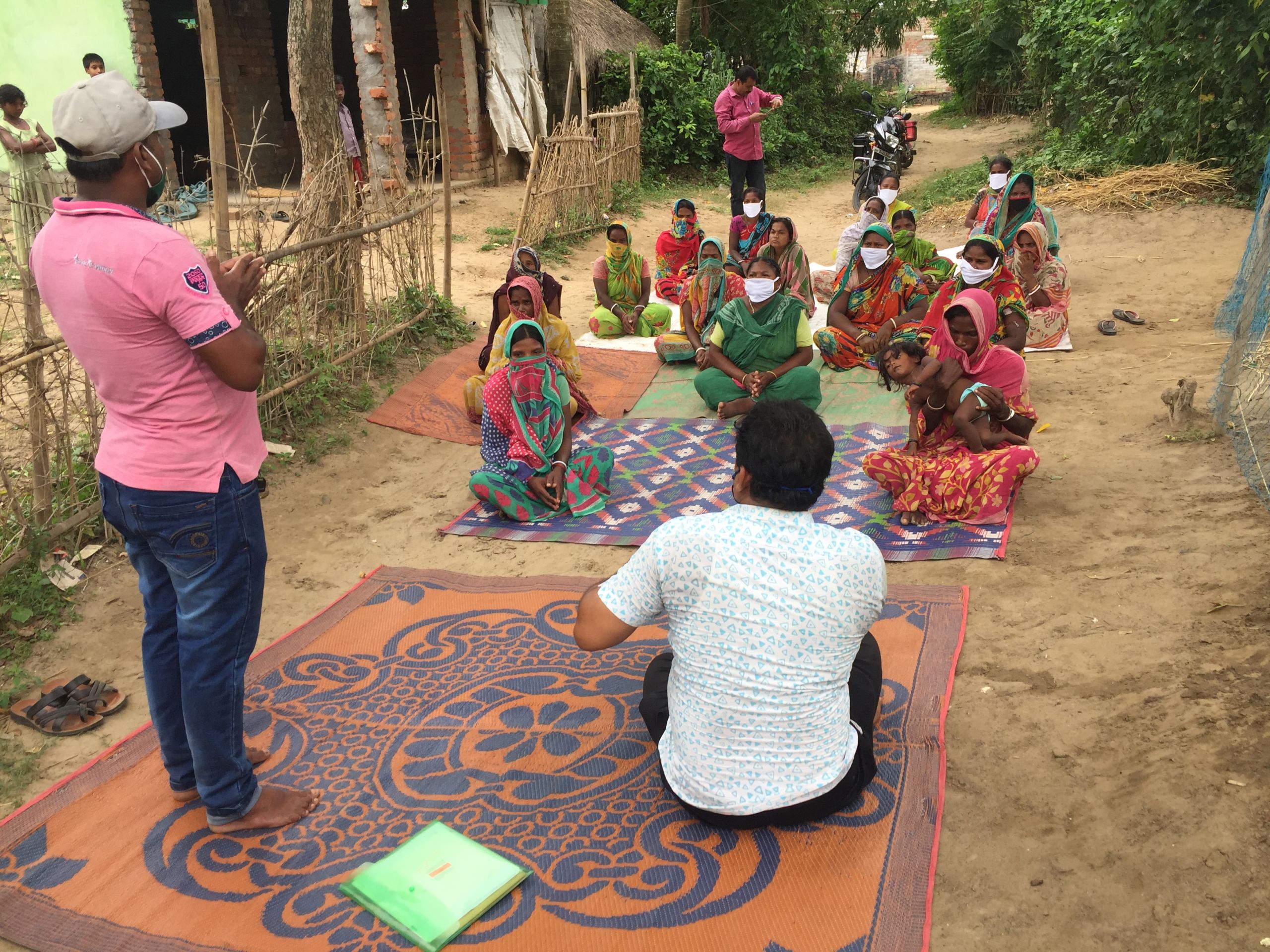 In March 2020, a nationwide lockdown was introduced across India to mitigate the spread of COVID-19. This resulted in mass reverse migration, food insecurity, job scarcity, and unemployment.
Odisha was then hit by Cyclone Amphan a few months later, which caused widespread damage in eastern India, destroying housing and farmland.
Despite lockdown measures, there were over 560,000 confirmed cases of COVID-19 in India by the end of June. Caritas India responded by supporting 500 vulnerable households (2,000 individuals), targeting low-income returnee migrants, of which recipients were predominantly female.
Caritas India provided hygiene kits, buckets, sanitary pads, and water disinfection tablets, as well as unconditional cash transfers to selected households. In addition, the agency conducted a mass-awareness raising campaign to communicate the importance of wearing masks, hand washing, and social distancing. 
Evaluation
Start Network conducted an independent monitoring evaluation of Caritas India's response, collecting data in the form of 120 short-form interviews and five in-depth interviews with targeted households. These were phone-based to avoid physical contact and conducted by a third-party consultant in the local language, as well as in English. Participants were asked about the assistance and behavioural messaging received, as well as questions related to community consultation and their involvement in the response process.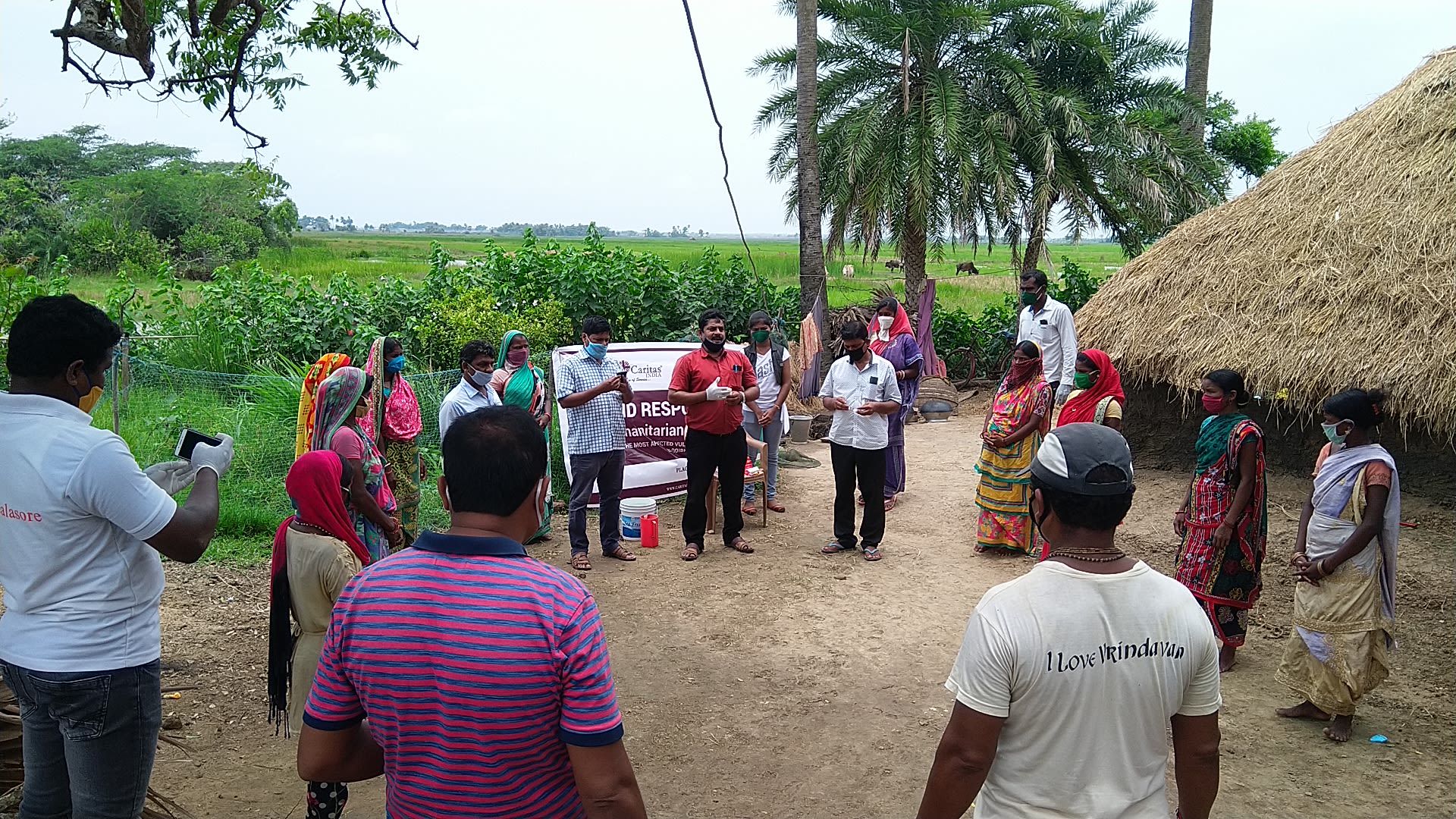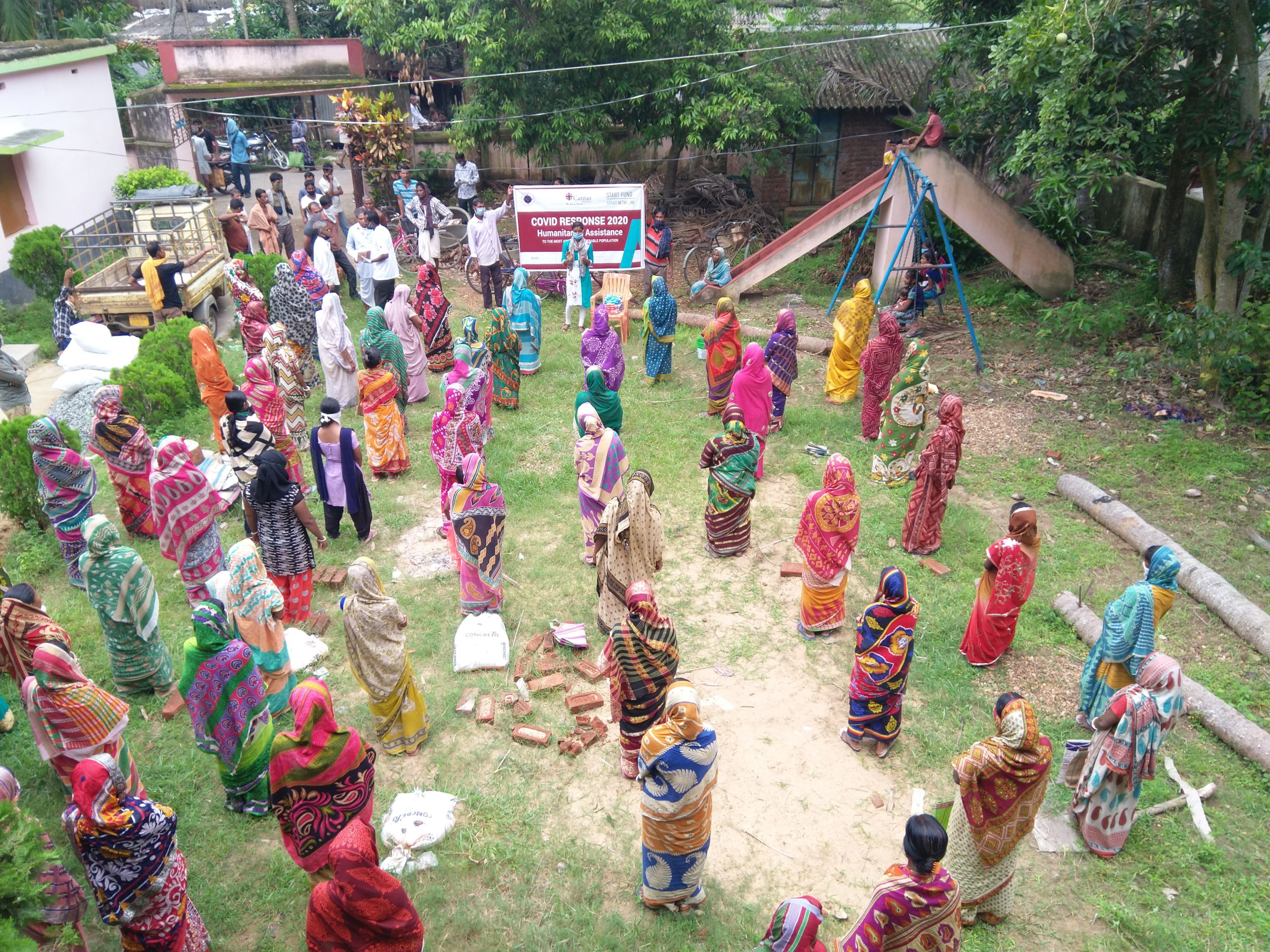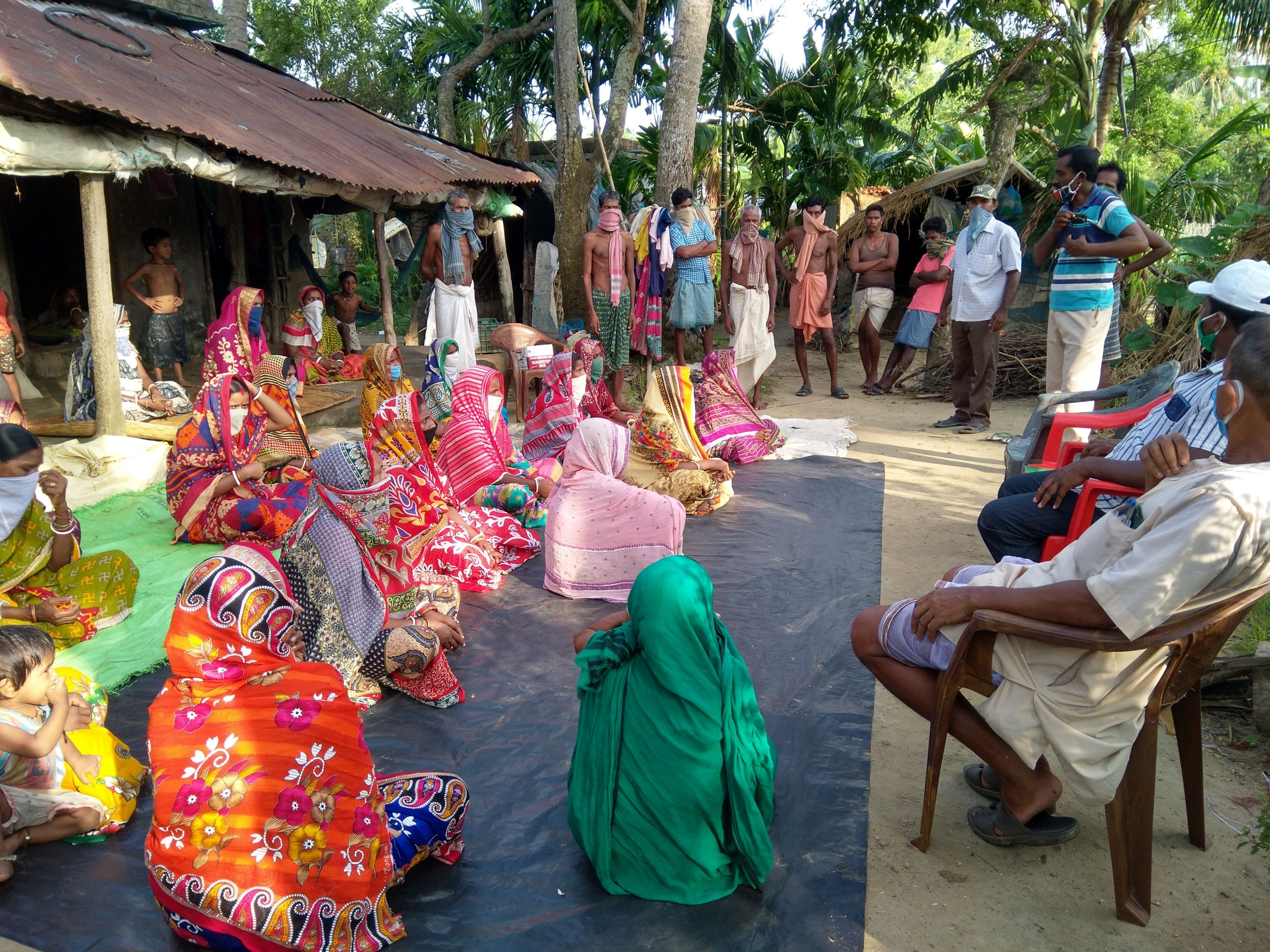 "To ensure community participation in the response process, three committees were formed in each of the project villages comprising four members in each for household selection, relief distribution, and grievance redressal, with their roles and responsibilities explained to them in the response. Simultaneously, complaint handling and feedback mechanisms (CHFM) were also established in consultation with the community and as per their preference [...] An exit meeting was conducted in each of the 10 project villages, closing all the pending complaints and feedback.
These committees had proportionate representation of the different communities present in the villages (gender, age group, social structure). During the initial meetings, participation of women, older people, and the disabled was strongly encouraged. During village-level meetings, the community was informed on the process of how a committee would be formed, and what their roles and responsibilities would be in the project. Once the committees were formed, the village leader, also known as PRI (Panchayati Raj Institution) member, was informed of these committees. The selection committee members selected the households who matched the programme's criteria for selection."
- Anjan Bag, Manager (Technical) Humanitarian Aid and DRR, Caritas India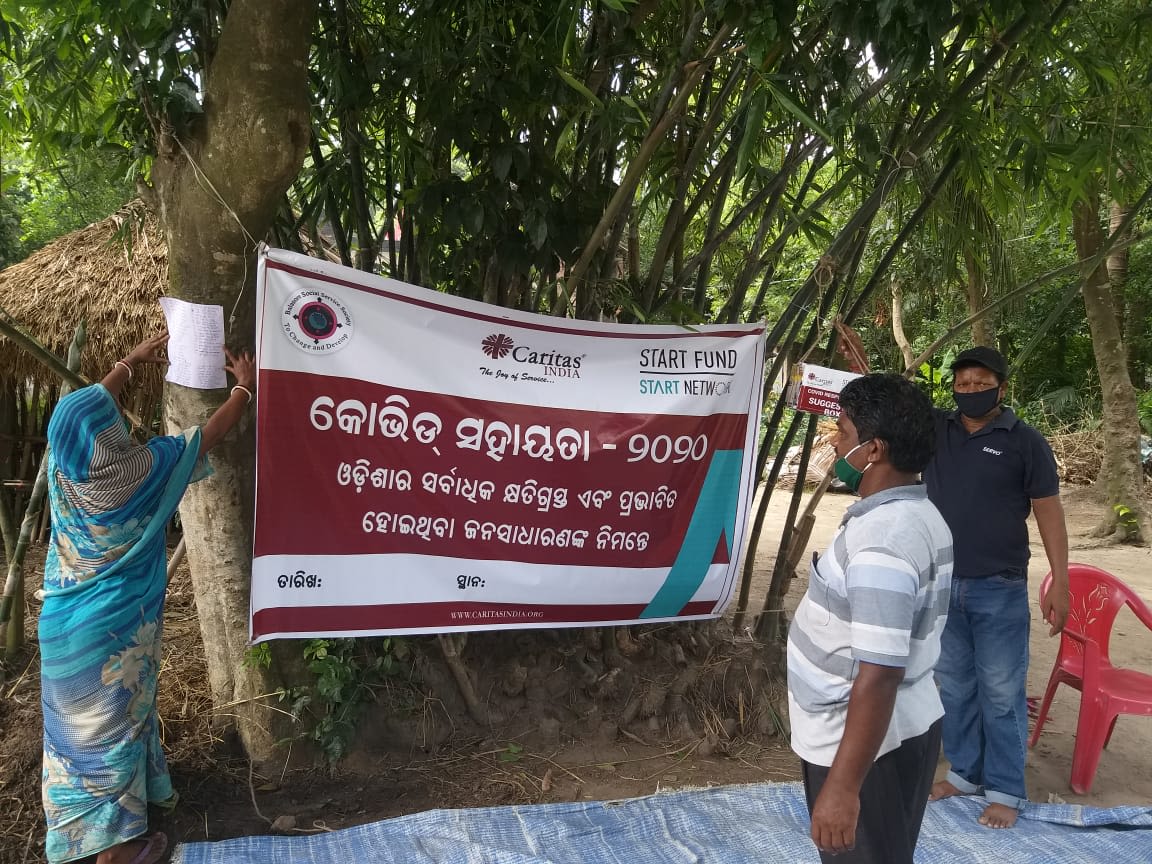 This community-centred approach was reflected in the independent monitoring (IM) data:
- 43% of respondents in Odisha reported being consulted by the agency on what assistance was required
- 46% were consulted on who the assistance should go to
The reference to 'grievance redressal' and 'exit meetings' in the above quote is also reflected in the IM data, with 36% of respondents reporting that they were asked for feedback during/after assistance.
We also spoke in depth with five households to gain a deeper perspective on how the community was involved in the response process. Below we hear how the agency met multiple times with the community to engage in discussions on the assistance needed and which community members were most in need, and to gather feedback. The interviews were conducted in both English and the local language, Oriya.
Feedback from the community
45-year-old widow from Balasore:
First, there was a meeting held in the village school with representatives of the organisation where all villagers were present, including myself. The purpose of that meeting was to identify the needy and families severely affected by the cyclone, with consultation of all affected villagers. Three meetings were held until the end of this process. They had collected Adhar card copies and bank details from each family in the second meeting. After that, the agency staff also visited our village in September to collect feedback on the utilisation of financial assistance. Their dealing with people was good and our village ward member also cooperated with them. In my perception, the selection process was good because there was no scope for families to be left out.
In my personal opinion, the selection process was good [...] all the agency staff, the ward member, village committee members, and community members participated in the decision-making process, but this process was a bit time consuming. The last visit of the NGO was to get our feedback. I shared my feelings and how I used money to buy asbestos and a door for my house.
Woman living in joint household of eight:
The representatives of Caritas India had met twice with our community in community meetings where all the family members, including women, attended. They consulted the community members regarding proposals of assistance and heard from us about the condition of our lives, the livelihoods of inhabitants due to coronavirus and the cyclone, and its impacts on community members. There were meetings held in our community prior to distribution of assistance. All the assisted family members, including us, were gathered during distribution of sanitation kits. Altogether, 30 deserving families from my community were provided assistance, including disabled people and single women.
---
The below example further expands on the cooperation of Caritas India and the local community in developing the response, as well as agency members providing training on proper use of WASH/NFI, and the willing support of community members.
---
Woman caring for two infants and her bed-ridden mother-in-law:
There were meetings held in the community prior to distribution of the sanitation kit. A lady from the NGO taught us how to use these items before distribution. The proper use of these items was not known among many female participants [...] they also observed living conditions and collected feedback on utilisation of assistance money in the month of September. The agency representatives' behaviour and dealings with people was very cordial and sober.
 The process of assistance distribution and selection of families was done in the right way starting from the enumeration of families through door-to-door visits, meetings with communities, and distribution in a place where all the people were gathered, followed by collection of evidence on the utilisation of assistance money. There were no complaints heard from assisted families. All deserving families were covered. The local people were helpful and supported during enumeration, and supported agency representatives visiting the community.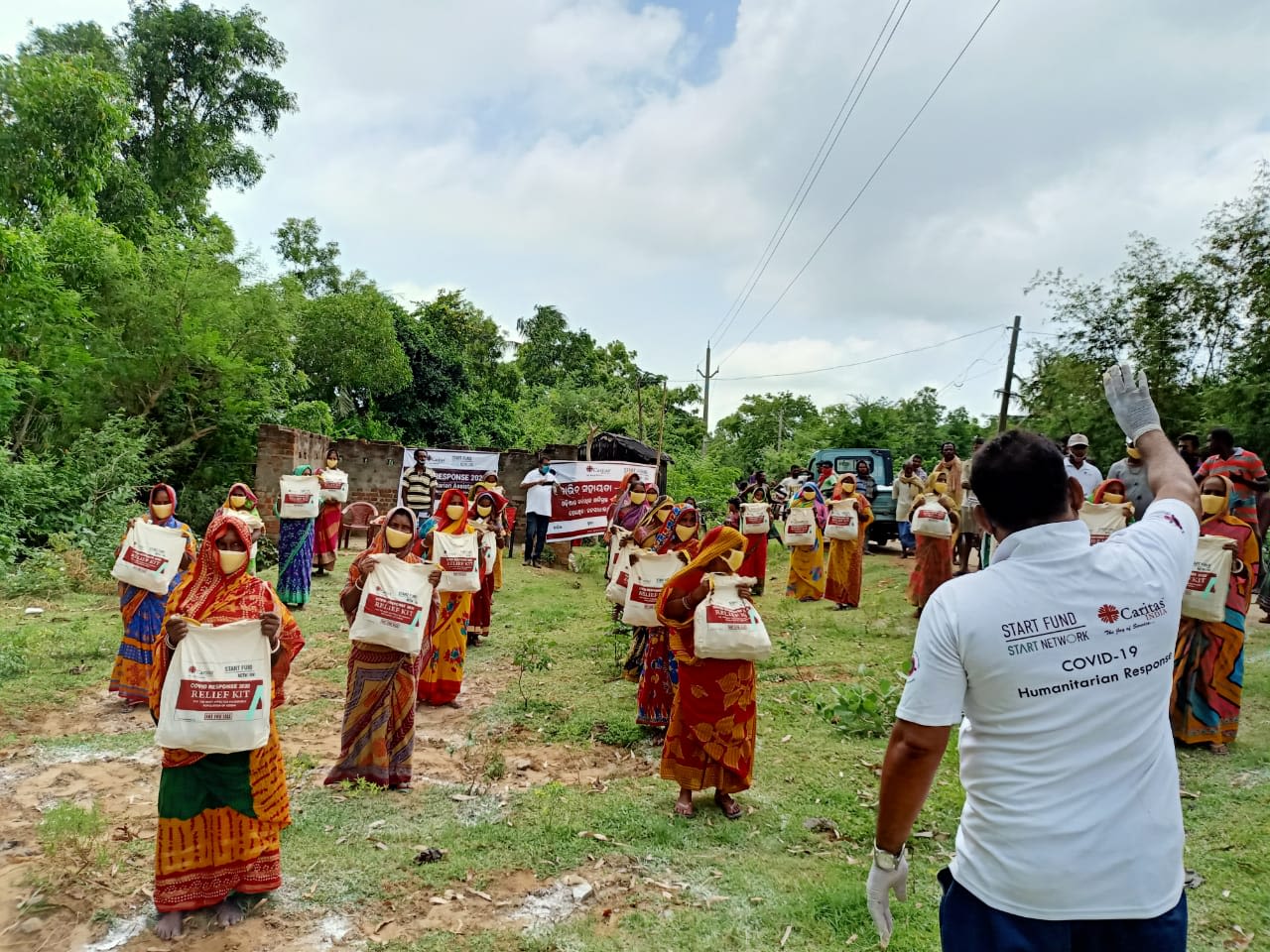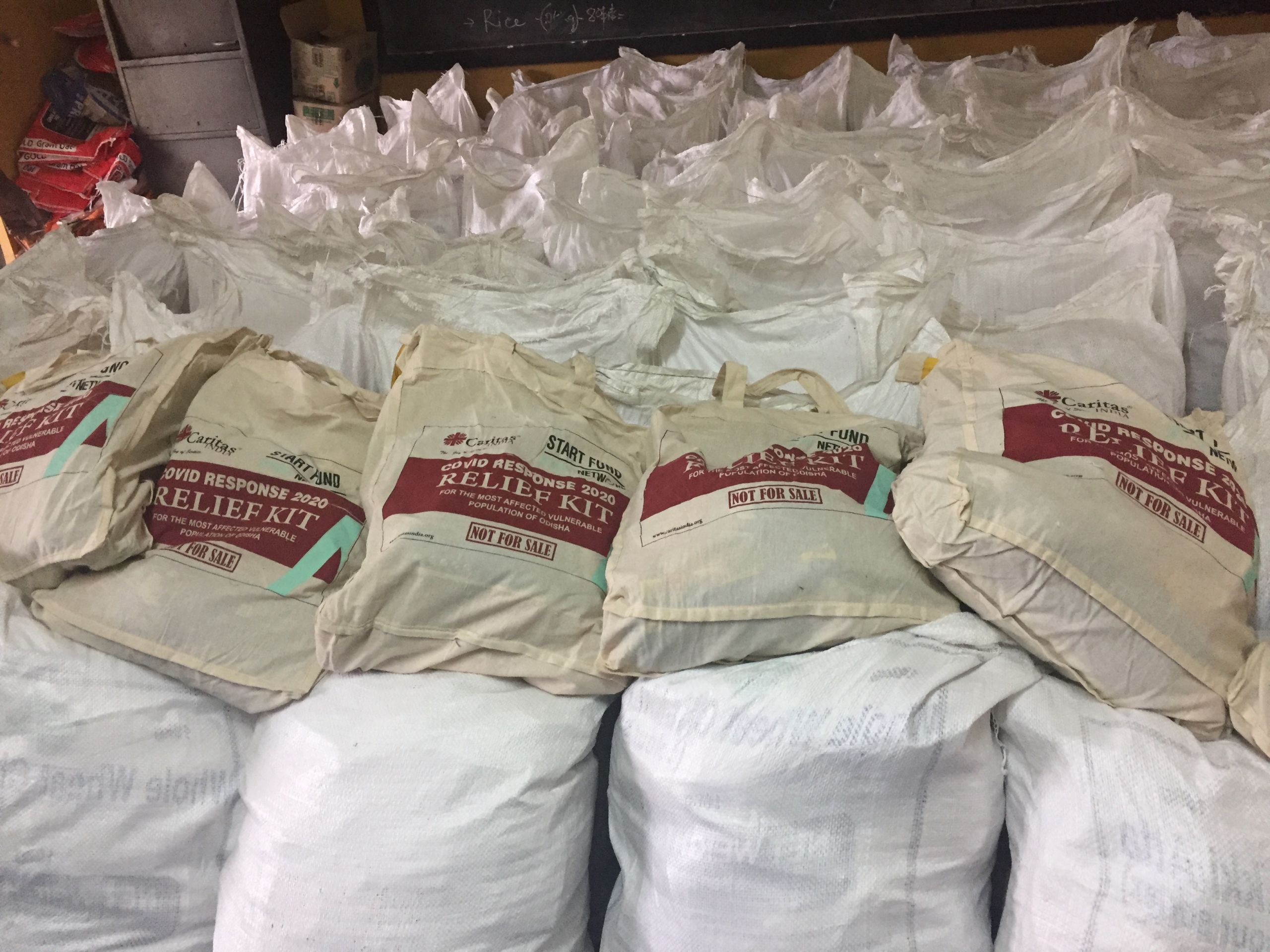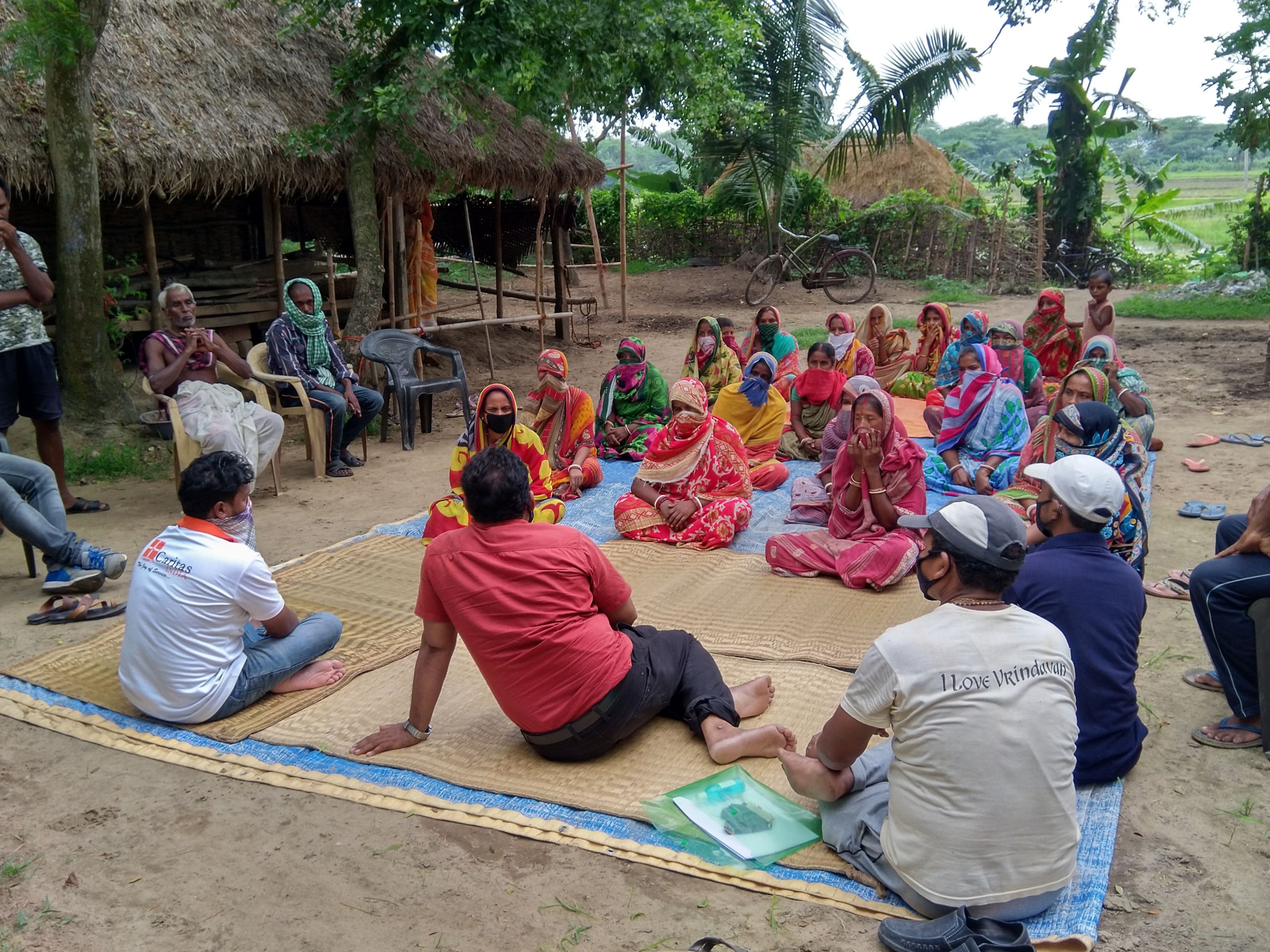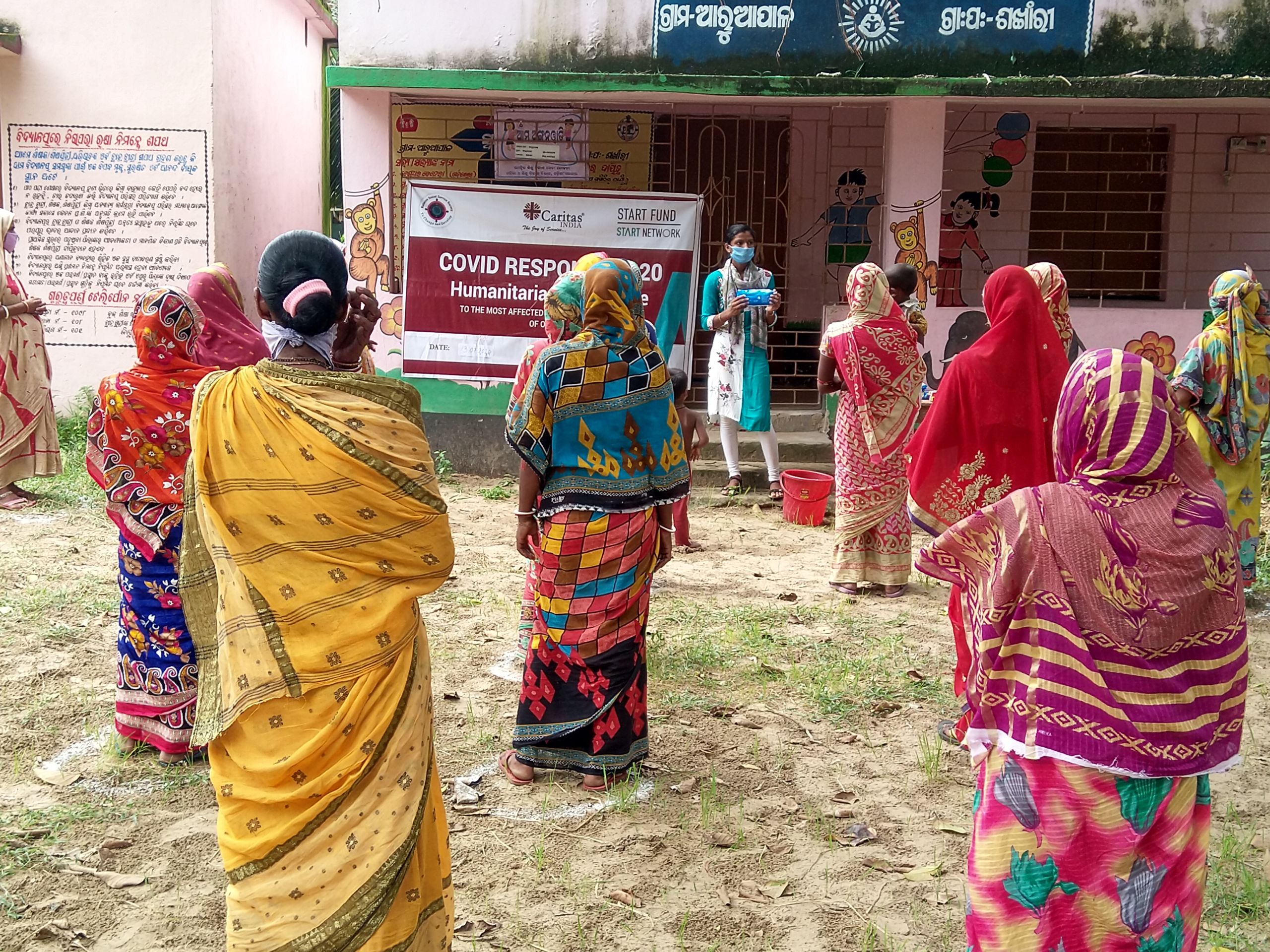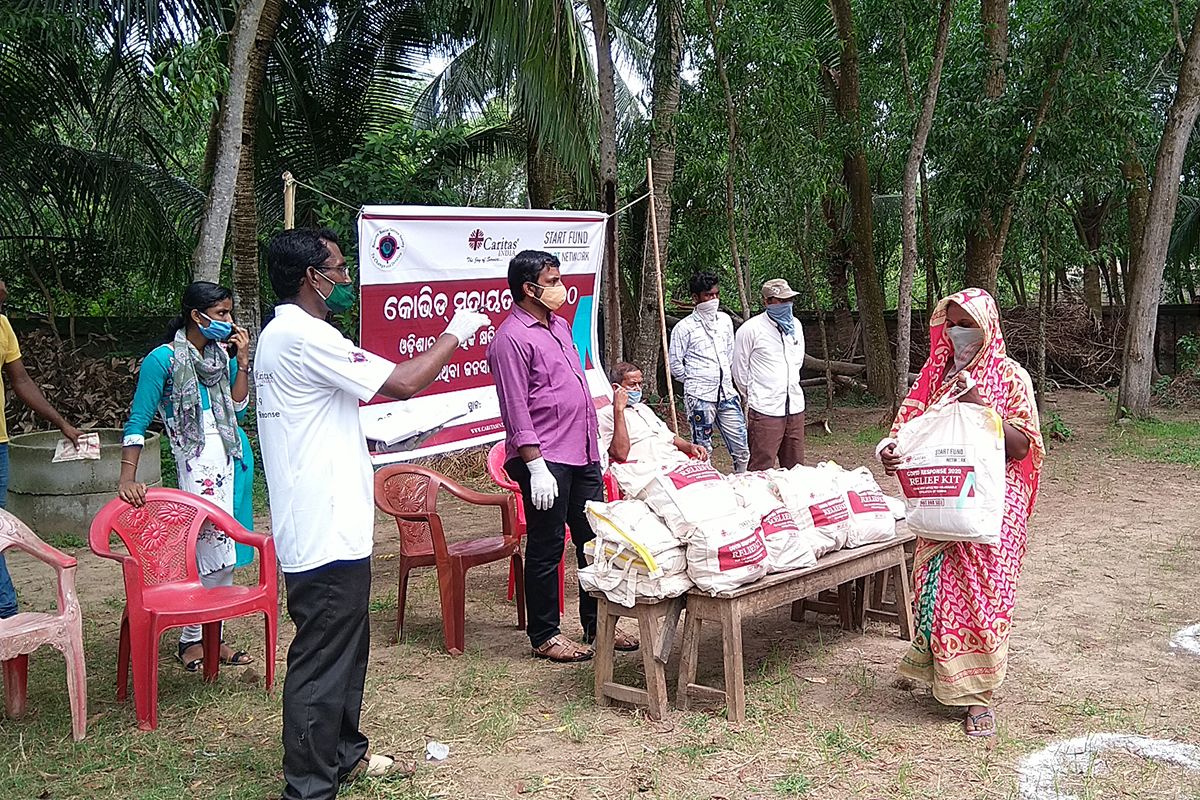 "Bringing community to the centre of any humanitarian assistance expresses the spirit of real humanitarian action. Our accountability towards those who are affected is about using authority responsibly by taking account of, and being held accountable to, those who are affected by the use of such power.
Start Network have been an effective partner and share the same vision of keeping community at the centre of humanitarian assistance. Bringing community to the frontline has not only resulted in improved quality and effectiveness, but also brought more transparency, fairness, and commitment from both ends."
- Fr Paul Moonjely, Executive Director of Caritas India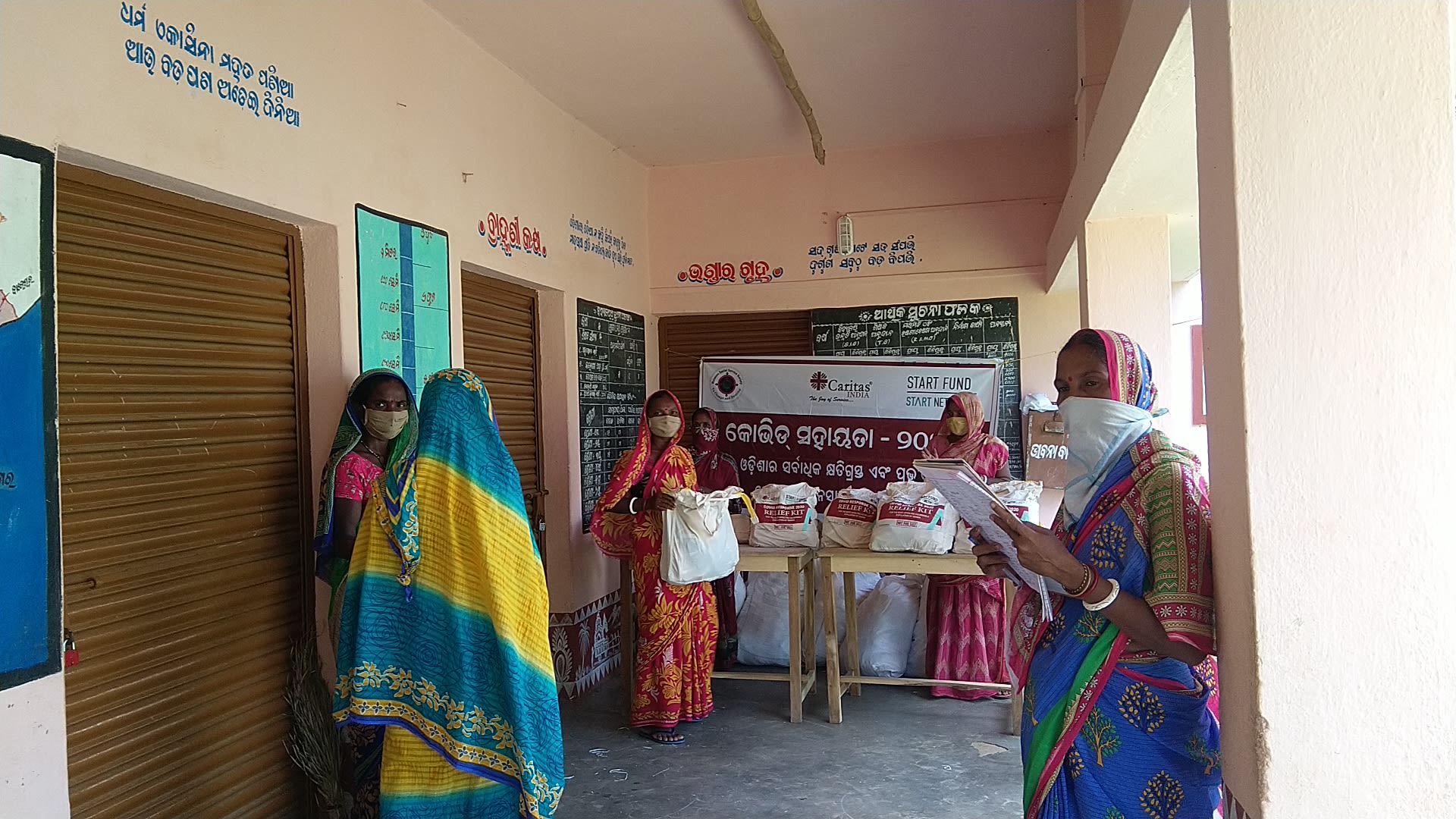 This accountability to affected communities is a key area that Start Network aims to build upon in the immediate future, and the direct consultation of communities undertaken during this evaluation reflects this change in focus.
While previous studies have looked at accountability and community consultation as reported by implementing agencies, this research moves a step closer toward accountability through direct consultation of those people affected by crises.
Caritas India was one of two new members responding to COVID-19 in India, with NEADS (North-East Affected Area Development Society) supporting vulnerable households in Assam, North East India with dry food rations, hygiene materials, and behavioural messaging.
We would like to thank Caritas India for providing the photographs above, and CMS for conducting the interviews with targeted households.