COVID-19: Supporting older Venezuelan migrants in Colombia
Alert CV19 070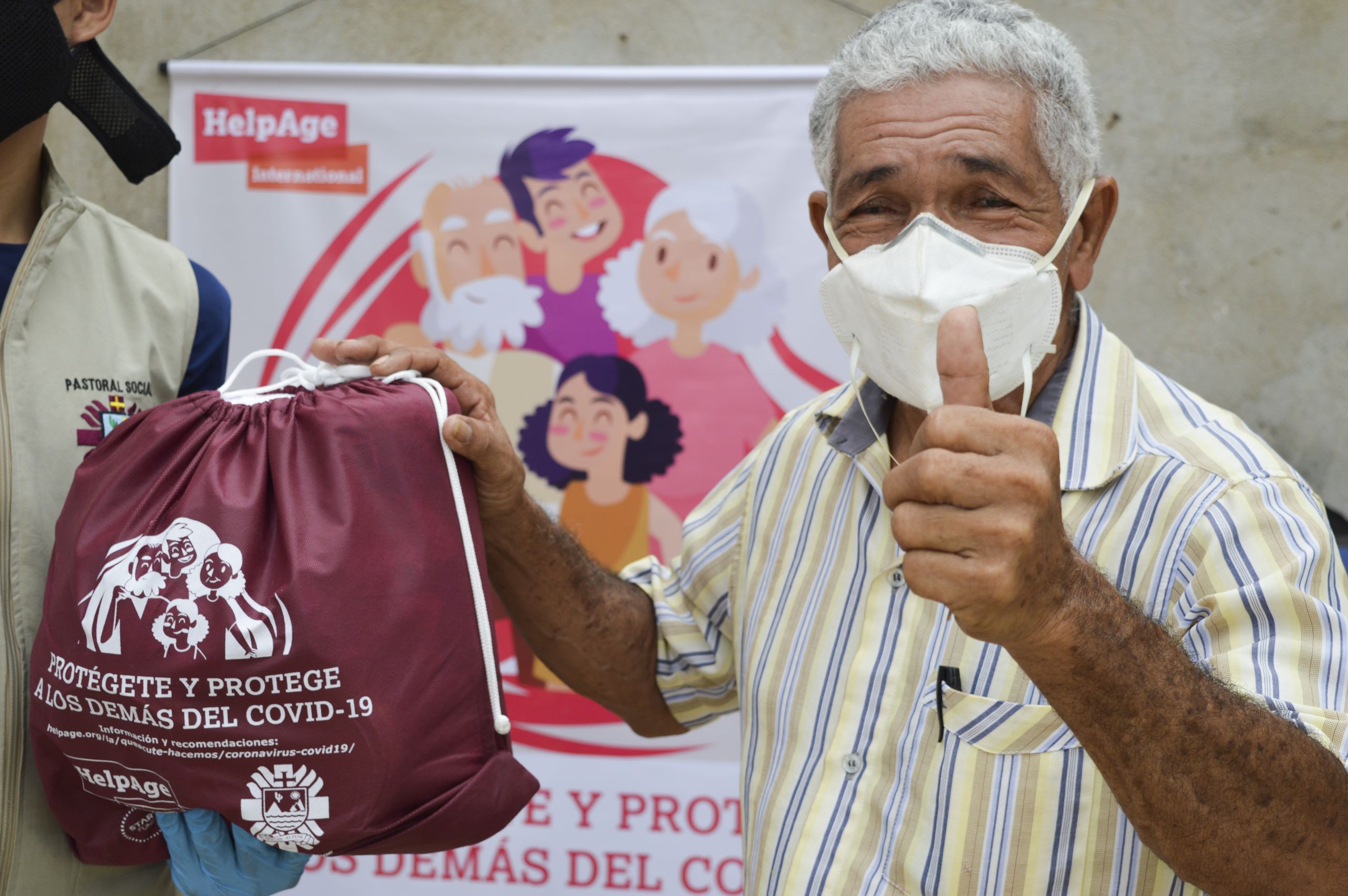 Start Fund COVID-19 enables Start Network members to anticipate and respond to critical virus-related humanitarian needs in low-income countries. Upon its launch, an alert was raised by humanitarian agencies in Colombia after the first case of COVID-19 was confirmed in La Guajira, a Colombian state on the border of Venezuela that hosts the third largest number of Venezuelan migrants.
CONTEXT
Even before the outbreak of COVID-19, older Venezuelan migrants, returnees and those in need of protection in La Guajira were struggling to access basic necessities such as food, healthcare and WASH facilities. Since the pandemic hit, their living conditions have worsened as they can no longer live off informal trade or access social canteens due to lockdown restrictions.
According to a rapid needs assessment carried out by HelpAge International, 61% of older migrants (60+) who live in these informal settlements do not have access to a bathroom, 64% do not have bathing facilities and 84% cannot wash their hands—basic measures that can help prevent the spread of COVID-19. In addition, 55% of them are living with a disability, depending on families and friends to meet their basic needs. Unfortunately, migrants with disabilities often face added barriers, lacking access to aid and information that is adapted to their circumstances.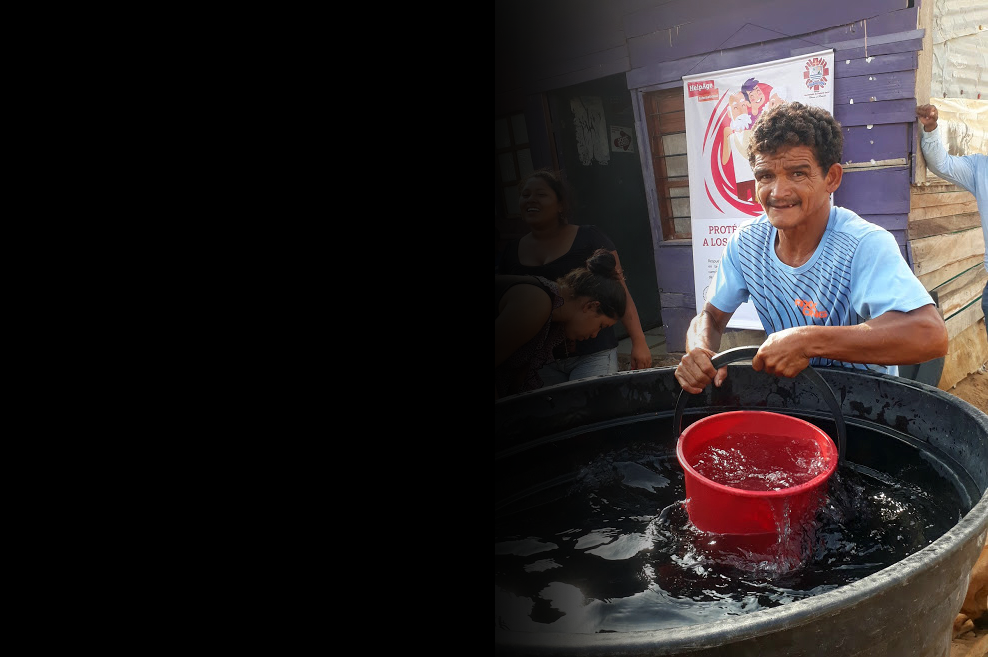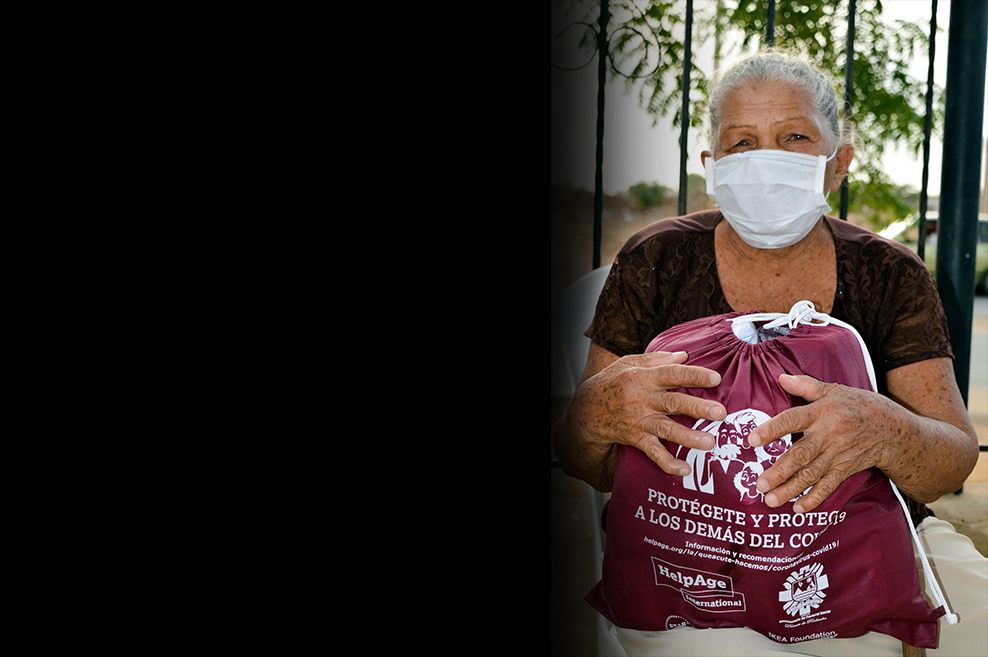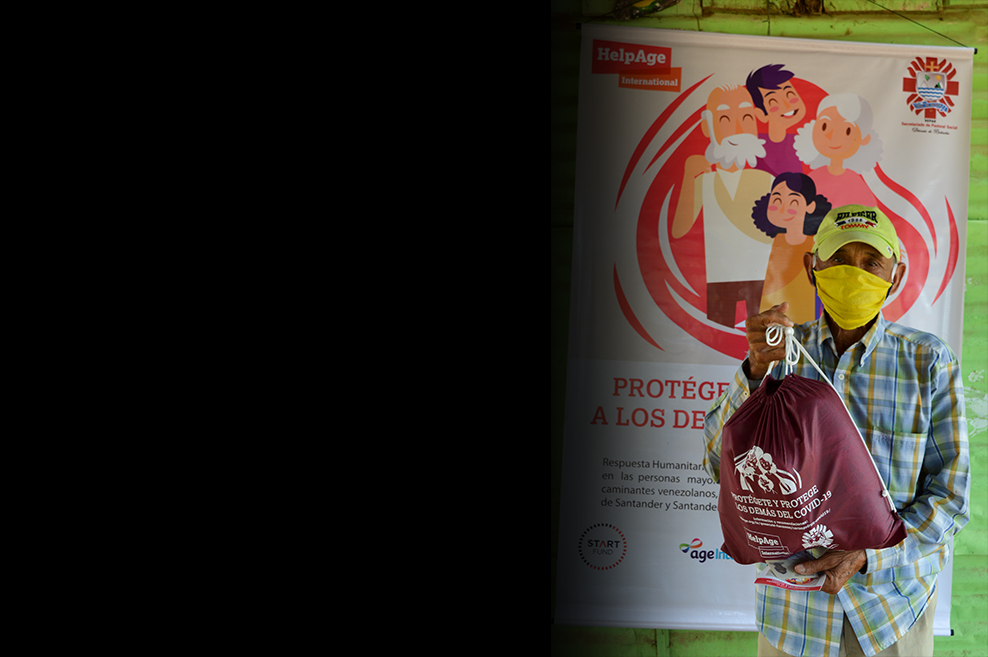 "When I arrived to Colombia, I cried every day for two months asking God why if we had a roof in Venezuela, here we have to survive without work, sleeping on the floor, without food, a house or a bathroom."

- Marlene Canache, 65, a Venezuelan migrant currently living with her son in intolerable conditions in La Guajira. She left her home because she could not afford food in Venezuela, leaving behind a daughter suffering from leukaemia.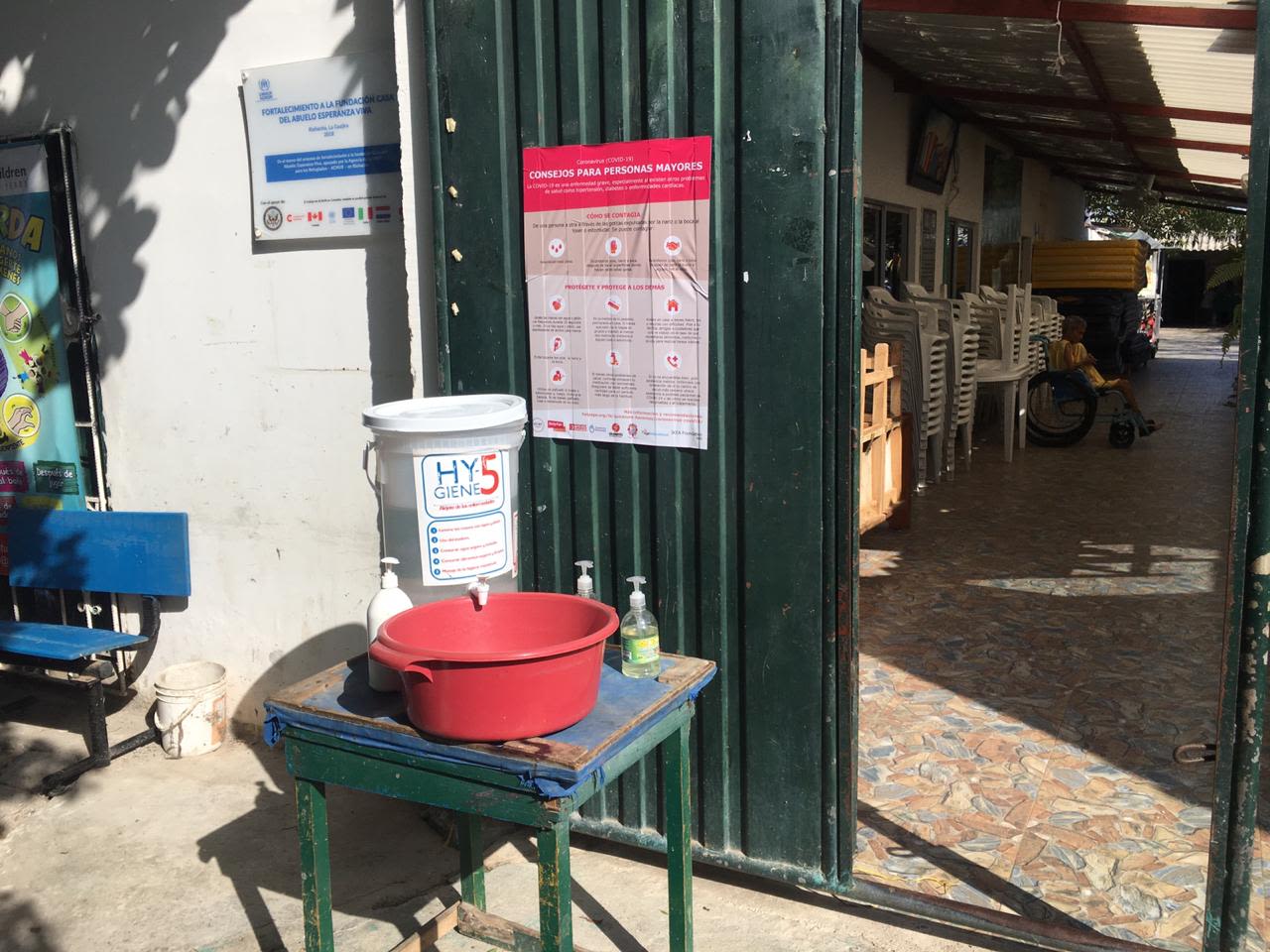 ALERT CV19 070
Through Start Fund COVID-19, HelpAge International, Humanity and Inclusion and Pastoral Social have been taking measures to prevent the spread of COVID-19 in La Guajira. The project includes the delivery of hygiene kits, water and storage tanks to 750 families that have older people or people with disabilities.
Unconditional and unrestricted cash transfers have also been distributed through the local banking network to 112 families, including migrants and members of host communities at risk. As a result, older people, people with disabilities and those with chronic diseases will be able to cover their basic needs for two months while access to work is reduced and the cost of household items is increased.
A public health radio campaign was also conducted in Spanish and in Wayunaiki to share important information, as well as to support psychosocial health among this vulnerable population, including those in remote areas. The agencies also conducted awareness sessions on social media and with local humanitarian workers about how to prevent the spread of COVID-19 and better support these communities.
Beyond La Guajira, Humanity and Inclusion provided a comprehensive accompaniment to the network of NGO services in the region. As a result, it is expected that 50% of the older population and people with disabilities in Maicao, Uribia and Riohacha will increase their knowledge about how to keep safe during COVID-19. It is also expected that 80 key humanitarian stakeholders will improve their application of the WHO and IASC recommendations on how to include older people and people with disabilities within their humanitarian response to the pandemic.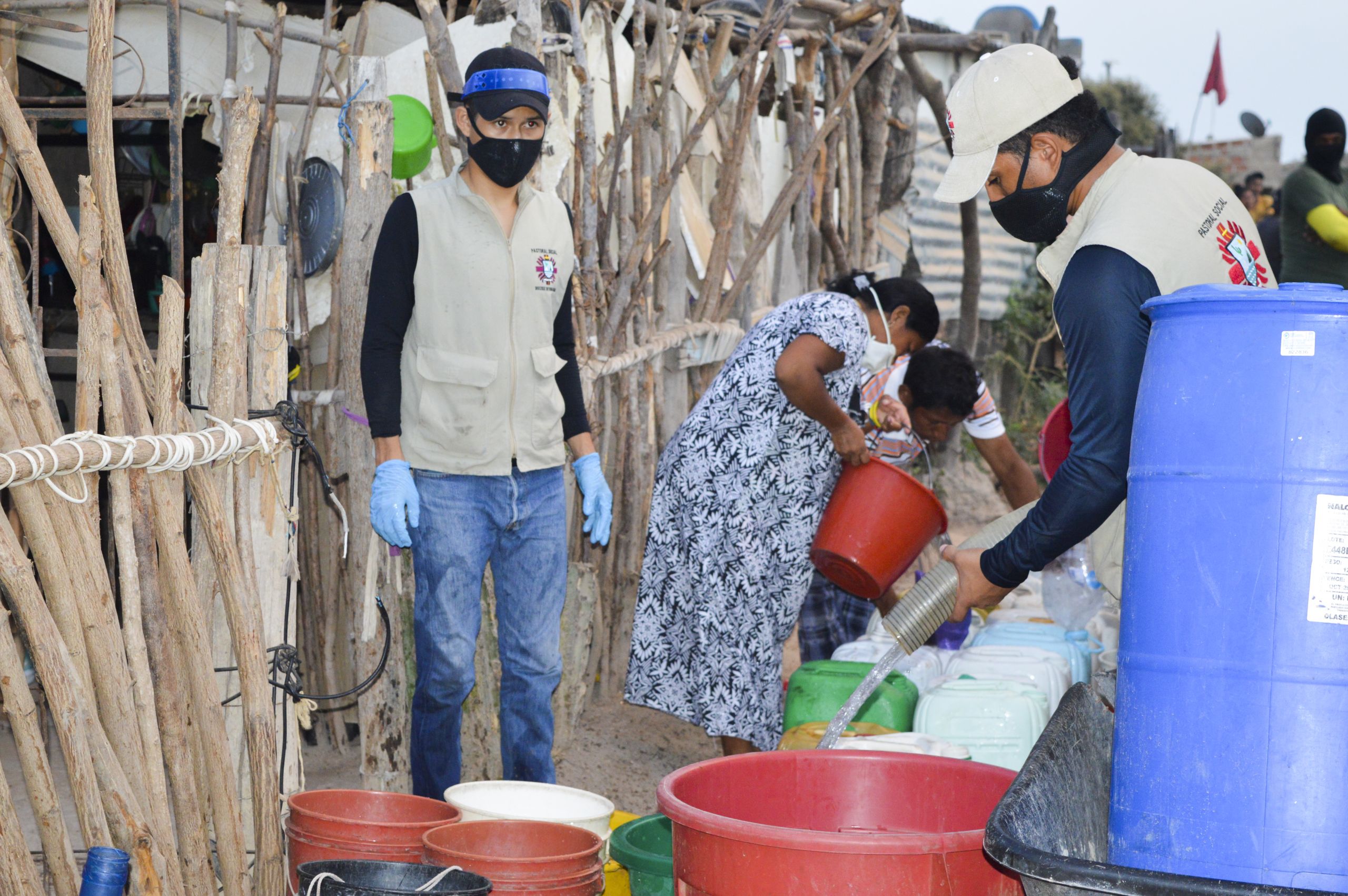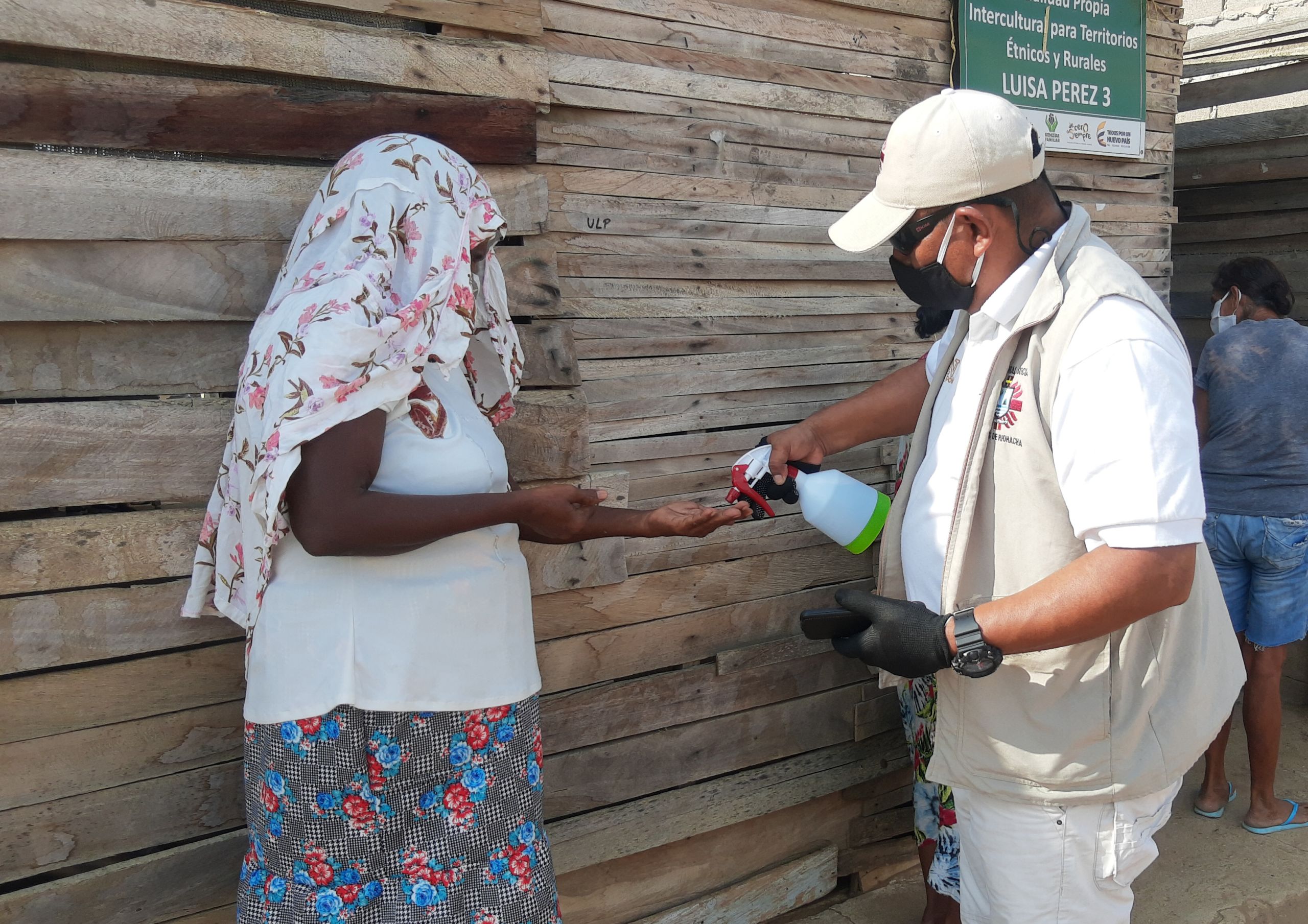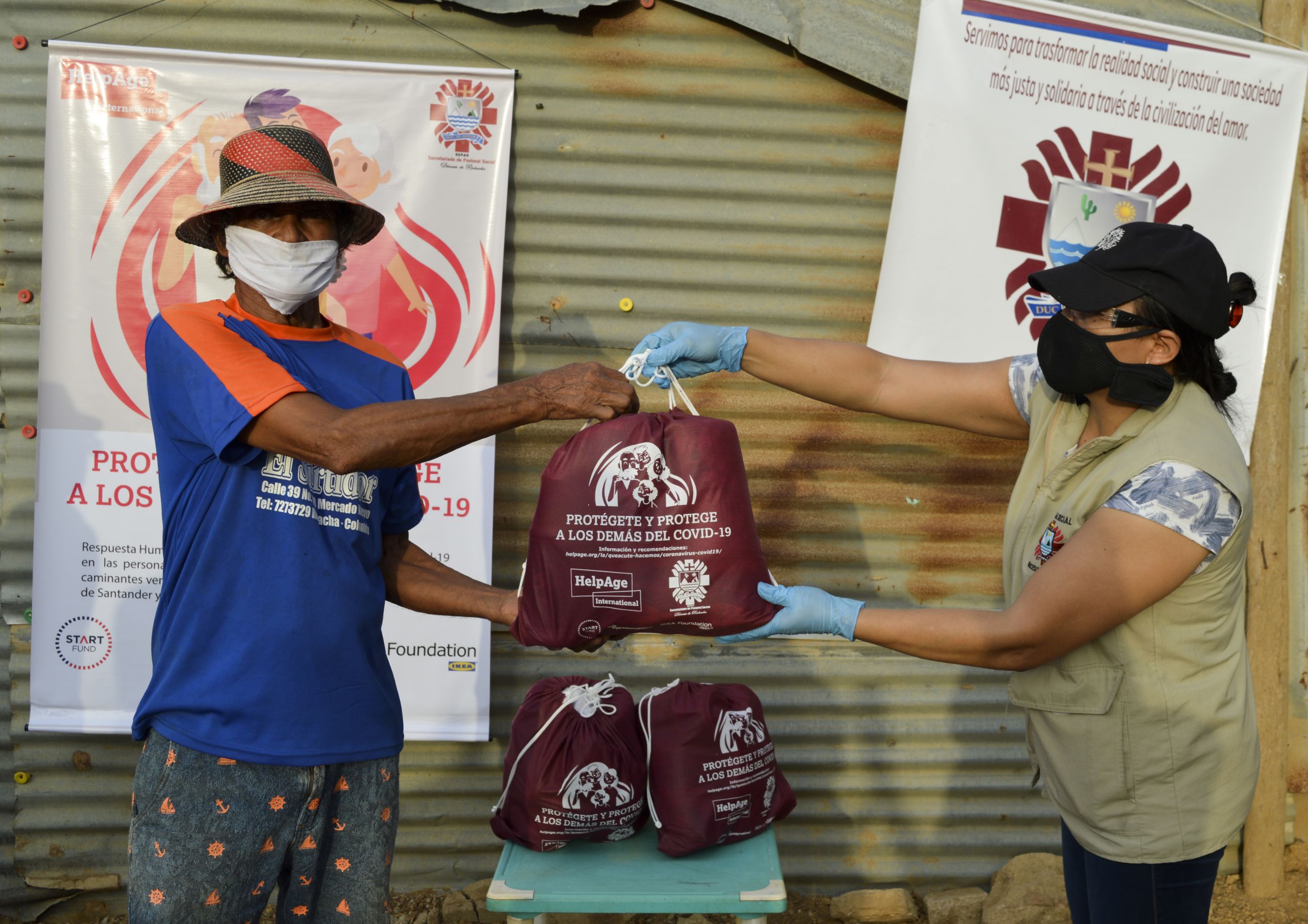 Milagros is a Venezuelan woman in Riohacha with her husband and four kids. As a result of COVID-19, they've had to reduce their meals to one per day and they no longer have access to informal recycling, which was their only source of income.

Milagros' children present malnourishment and have health problems such as skin infection due to their inadequate living conditions, as well as hypothyroidism and visual disability. The family left Venezuela last year because they could not afford their living expenses and special health treatments for their kids.

The unconditional and unrestricted money transfer provided will be used to pay the rent for the improvised shelter they live in, as well as to buy food and medicine.